Call 911. When a stroke strikes, every second counts.
Our commitment to that fact helped us earn full certification by The Joint Commission as a Primary Stroke Center.
Stroke is the third leading cause of death in the United States. Quick diagnosis and treatment are critical to surviving a stroke. Each year, about 700,000 people have strokes in America, according to the American Heart Association. Approximately, 157,000 deaths are attributed to stroke each year. For those who survive, stroke is a leading cause of long-term disability. Depending on the severity of the stroke and how quickly it's treated, brain damage can be permanent or even deadly.
Should a stroke occur, act fast. Warning signs come on suddenly and may include:
Numbness or weakness of the face, arm or leg, especially on one side.
Confusion or trouble speaking or understanding.
Trouble seeing in one or both eyes.
Trouble walking, dizziness, loss of balance or coordination.
Severe headache with no known cause.
If you have any of these signs (even if they improve after a few minutes), call 911. Do not be reluctant to report your symptoms. Our Emergency Department works closely with EMTs in preparation for the patient's arrival at the hospital.
Speed matters
Treatment with a drug called tissue plasminogen activator (tPA) can dramatically lessen the effects of some strokes—but only if it's given within three hours. The clock starts when the symptoms start, not when you get to the emergency room. This makes it important to note the time when symptoms begin.
What is a stroke?
Strokes happen when blood is prevented from reaching the brain, usually by a blood clot or a broken blood vessel. Without adequate blood, brain cells die. That can cause trouble speaking, paralysis and other problems.
What are the risk factors for stroke?
Increasing age.
Family history.
High blood pressure.
Tobacco smoke.
High cholesterol.
Physical inactivity.
Excess weight.
Diabetes.
Atrial fibrillation.
Risk factors unique to women:
Use of birth control pills. Birth control pills increase the likelihood of blood clots and is compounded when you smoke.
Pregnancy. Although the risk is small, pregnancy increases a woman's chance of stroke because, among other things, it raises blood pressure and puts stress on the heart.
Use of hormone therapy. A combined hormone therapy of progestin and estrogen, sometimes taken to lessen the physical effects of menopause, raises stroke risk, according to the National Stroke Association (NSA).
Having a thick waist and a high triglyceride level. Postmenopausal women with a waist size larger than 35.2 inches and a triglyceride level higher than 128 milligrams per deciliter may have a fivefold increased risk for stroke, reports the NSA.
For some women, additional steps, such as avoiding birth control pills or hormone therapy, or taking low-dose aspirin, might also be recommended. Your doctor can help you form the best prevention plan, based on your unique risk profile.
Why Choose Iredell Health System?
TESS
Our Emergency Department has a telestroke robot nicknamed TESS (Treat & Evaluate Stroke Symptoms). The robot provides rapid 24/7 access to Atrium Wake Forest Baptist stroke experts and to the latest state-of-the-art stroke therapies and interventions.


Gold Plus Stroke Award
The American Heart Association and American Stroke Association recognize Iredell Memorial for achieving 85 percent or higher adherence to all Get With The Guidelines® Stroke Performance Achievement Indicators for consecutive 12-month intervals and 75 percent or higher compliance with 5 of 8 Get With The Guidelines® Stroke Quality measures to improve quality of patient care and outcomes.



Stroke Center certification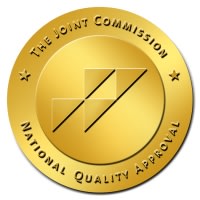 The Joint Commission has certified Iredell Memorial Hospital as a Primary Stroke Center for our long-term success in improving the outcomes of stroke patients.
Our designation as a Primary Stroke Center means we have:
A trained team that can quickly diagnose and treat stroke patients.
Established protocols in evaluating stroke patients.
Technologies to diagnose and treat stroke patients.
Ongoing education to stay abreast of innovations in stroke treatment.
A proven record for long-term success in improving outcomes.
Remember, don't hesitate. Call 911.
Stroke rehab
Our Rehabilitation Therapy Team (physical, occupational and speech therapists) works with patients in and out of the hospital to help them regain physical ability, everyday skills, and speech and swallowing functions that may have been impaired by a stroke.
Our therapists employ a variety of therapeutic procedures and equipment for prompt and effective treatment of inpatients, home-bound patients and outpatients. We are prepared to assist patients with their rehabilitation needs from start to finish.
If appropriate, rehabilitation services can be provided in the home through Iredell Home Health agency. For those individuals ready to take their rehabilitation program to the next level, we offer outpatient rehabilitation services on the third floor of the Iredell Medical Plaza building next to the hospital.